Beach holiday on the island of Krk
For all those who can't wait for a true beach holiday, the island of Krk is the ideal choice. The island of Krk is known for its beautiful beaches that attract visitors from all over the world. The Island of Krk many also call as the Island of Blue Flags. In total, 15 beaches have a Blue Flag which proudly wave as proof of a clean sea and coastline, confirming the standard of quality of services. Thanks to a mild Mediterranean climate, the bathing season already starts in spring, and finishes in fall.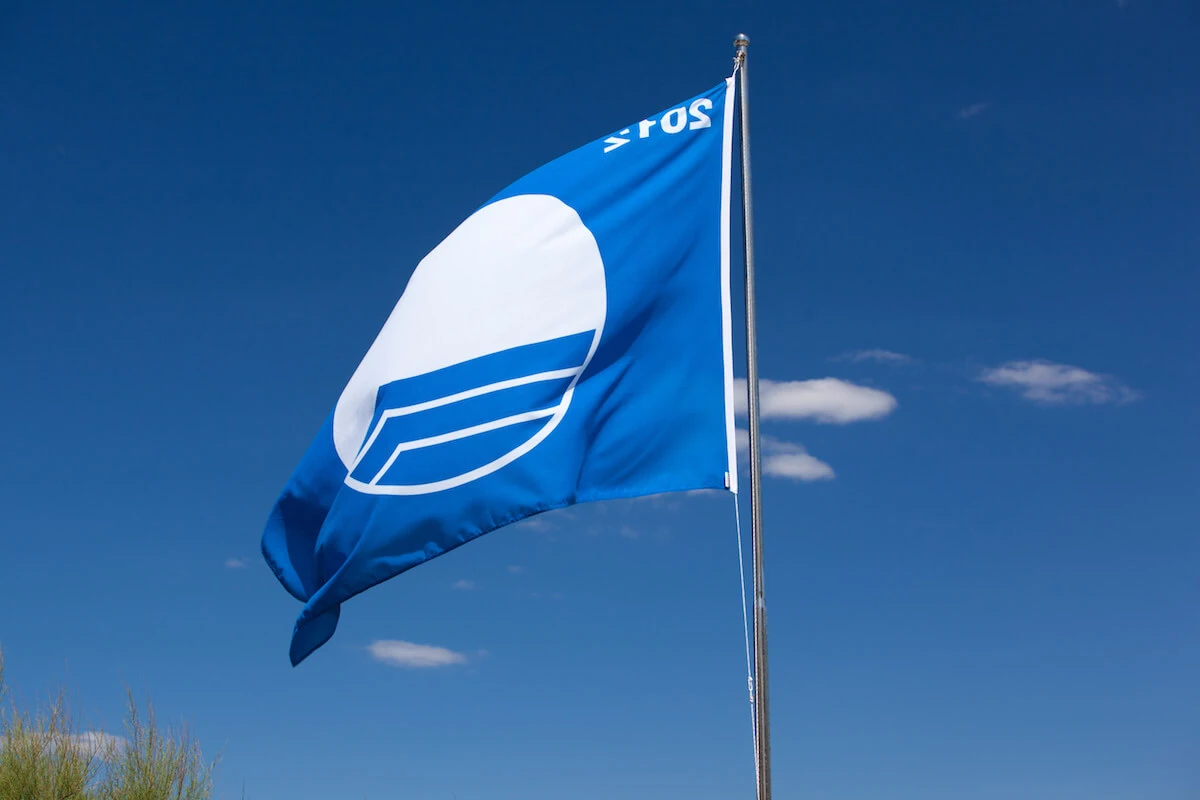 What beaches on the Island of Krk should you visit
Most of the coves and beaches are connected with a promenade offering numerous contents, such as sport activities, parks for children, café bars, clubs and more. Of the numerous beautiful beaches, we chose just a few you should definitely visit.
Beaches in Krk town
Vela Plaza Beach – Located in the town of Krk, Vela Plaza Beach is a long and spacious beach that offers a range of activities such as beach volleyball, water sports, and boat trips. You will find everything you need on the beach, facilities such as showers, restaurants, and beach bars.
Beaches in Čižići
In the town of Čižići, you can visit the beach Bunorica, Mali Sten, Plišivica, Sveti Petar and Vela Riva. Other than the beautiful beaches, definitely visit the Biserujku cave, which is located not far from Bunorica beach. The gorgeous clean sea in this area has an above-average temperature, and the beaches are mostly stone and pebbly, except for Vela Riva beach, which is concrete. Other attractions are the long promenades along the entire bay, medical mud, restaurants and cafes. This place is ideal for families with children; older and younger visitors wanting to relax by the sea and the beautiful nature surrounding them.
Beaches in Malinska
Malinska offers beautiful sandy beaches located next to the promendade. Here are beaches Haludovo, Maestral, Malin Draga, Mul, Rupa, Škver, Vrtača and Rajska Plaža. Malinska is a tourist destination offering beautiful pebbly and concrete beaches with numerous contents for all ages, from recreational activities, promenades, bike trails, and numerous restaurants, bars and clubs for a good night life. The promenade connects Njivice on one side and Porat on the other side. The once main exporting harbor is today one of the main tourist places on the island of Krk.
Oprna Beach – situated in the town of Malinska, Oprna Beach is a secluded and tranquil beach. It is a great spot for swimming, snorkeling, and relaxing in a peaceful natural setting.
Beaches in Njivice
The most famous beaches are Sunset Beach, Jadran, the beach in Camp Njivice and the beach Kijac. You can choose among pebbly, concrete and stone beaches. Furthermore, along these beautiful beaches you can rent pedal boats, refresh yourself in the cocktail bars, eat in one of the numerous restaurants. One the other side, you can find a quiet and secluded corner and enjoy yourself in complete peace and quiet.
Beaches in Punat
Porporela Beach – Located in the town of Punat, Porporela Beach is a small and cozy beach that offers a relaxed and peaceful atmosphere. A great place to enjoy the shade thanks to the pine trees, equipped with sun loungers and umbrellas.
Beaches in Baška
Baska Beach – Located on the southern end of the island, Baska Beach is one of the most popular and scenic beaches on Krk. Around the beach you can admire cliffs and crystal-clear waters, making it a great spot for swimming, sunbathing, and water sports.
Stara Baska Beach – Situated on the western coast of the island, Stara Baska Beach is a secluded and peaceful beach that offers stunning views of the Adriatic Sea. Surrounded by rocky cliffs and is accessible only by foot, making it a great spot for a relaxing getaway. For a real beach holiday on the island of Krk explore as many beautiful beaches as you can.
We recommend you also visit Potovošće, Sv. Marek, Murvenica Bay, Pasjak Bay, Sv. Petar Bay, Vela Plaža and Pesja beach. Beautiful Baska is perfect spot for a beach holiday on the island of Krk.
Dog-friendly beaches for your beach holiday on the island of Krk
Why wouldn't your pets swim in the sea, relax and enjoy themselves with you while you're on your vacation?
This won't be a problem on island Krk! Island Krk offers many suites, hotels, beaches and various natural and memorable attractions that you can visit with your four-legged friends! You can enjoy a beach holiday on the island of Krk for the whole family!

There is a growing awareness of and care for our co-existence with our adorable fuzzy friends. Up until now, the biggest obstacle was planning the type of transport, accommodation and finding a place to stay with your pets in your chosen vacation destination. Now you can plan your beach holiday on the island of Krk with even more enjoyment, knowing that your whole family can come and that it will be no trouble at all. That's right… our fuzzy friends are family too!
Explore island of Krk and pet friendly beaches
While exploring island Krk, we came across several dog-friendly beaches, and some of them are:
– In the vicinity of beach Kijac, in town Njivice
– Beach "Redagara", in the vicinity of hotel "Koralj" in the town of Krk
– Baška, in immediate vicinity of "Vela Plaža"
– In the vicinity of Rt Šilo
– Vrbnik, cove Mala javna, in the vicinity of Sveti Marak Beach
– In Malinska, located directly at the entrance to walking trail Rajska cesta (Paradise Road)
– Dunat, Galapagos beach
Special rules for dog-friendly beaches
There are special rules for dog-friendly beaches. Of course, pet owners can also enjoy a leisurely swim and sunbathe alongside their pets. So can everyone else who is not bothered by these playful four-legged animals. It's important that pets are socialized and used to other dogs. That they can play with each other and enjoy themselves. Dogs don't have to wear a muzzle or be on a leash on dog-friendly beaches, unless noted otherwise.
There are certain rules, that i.e. dog-friendly beach etiquette that regards dog owners:
– Always keep an eye on your dog
– Pick up dog poop
– If your dog isn't obedient at all times, don't let him get far away from you and keep him on a leash.
– Be considerate of others; public dog-friendly beaches are intended for general population. That means that you share this space with others, and you should keep that in mind.
Take your pet with you, set out on your dream trip and follow the etiquette to have a perfect beach vacation. Go on a trip without having to worry if your pet will have a good time. Of course, take many photos because that will be the most beautiful memories of your dream vacation!