Explore the summer nightlife of the Island of Krk
With a warmer months, the summer nightlife on the island of Krk wakes up from hibernation. Regardless of whether you're the disco club type, night or beach bar type, or cocktail or lounge bar type, on the island of Krk you will find a place to your taste to go out. All you need is good will to have a nice time and with Krk's offer of good drinks, music, and great atmosphere you will create memorable moments.
The capital of the island, the city of Krk, offers numerous bars, clubs and lounge bars. They are open until late at night. Enjoy refreshing cocktails, dancing on the beach under the stars and amazing music that will keep you grooving all night long.
The village of Baška is known for its long pebble beach and promenade by the sea, which becomes the center of events during summer evenings. Here you can find lively bars with terraces, where you can enjoy a refreshing drink while watching the sunset.
Nightlife on the island of Krk is unavoidable in popular tourist spots such as Malinska, Vrbnik and Punat. Enjoy concerts, themed evenings, theatre performances and various cultural events held during the summer.
In addition, numerous restaurants, taverns and bistros on the island offer gastronomic diversity and special experiences. Taste local specialties, such as fresh fish and seafood, accompanied by local wine and live music.
For fans of late-night dancing, clubs on the island of Krk offer a wide range of music and theme nights. You can feel the dance rhythms in modern night clubs or enjoy the more relaxed atmosphere of beach bars.
Nightclubs and beach bars for the ultimate entertainment on the island of Krk
Club Diamond, Malinska
Club Diamond is the center of glamorous and unforgettable entertainment on the island of Krk when it comes to nightlife. Opened in 2022, it became a true oasis of entertainment on the island as well as beyond, and very quickly became a favorite meeting place among tourists. Located in Malinska with one of the most beautiful views you will witness on Krk. Since its opening it hosts some of the most popular names on the world music scene. With numerous guest appearances by stars of electronic music, club Diamond guarantees top entertainment under the open summer sky again this year. Get ready for another summer of dancing and numerous themed parties at the Diamond club and enjoy best summer nightlife on the island of Krk.
Beach Bar Saint Dunat, Krk – Punat
Beach Bar Saint Dunat is a true refreshing beach spot located between the picturesque towns of Krk and Punt. Refreshing summer drinks and welcome shade await you on a deck chair that you can rent. If you get hungry, don't worry because in Dunat you can always look for salvation in the delicious snacks in offer. For lovers of evening entertainment, this daytime oasis of relaxation turns into real nighttime entertainment with great music.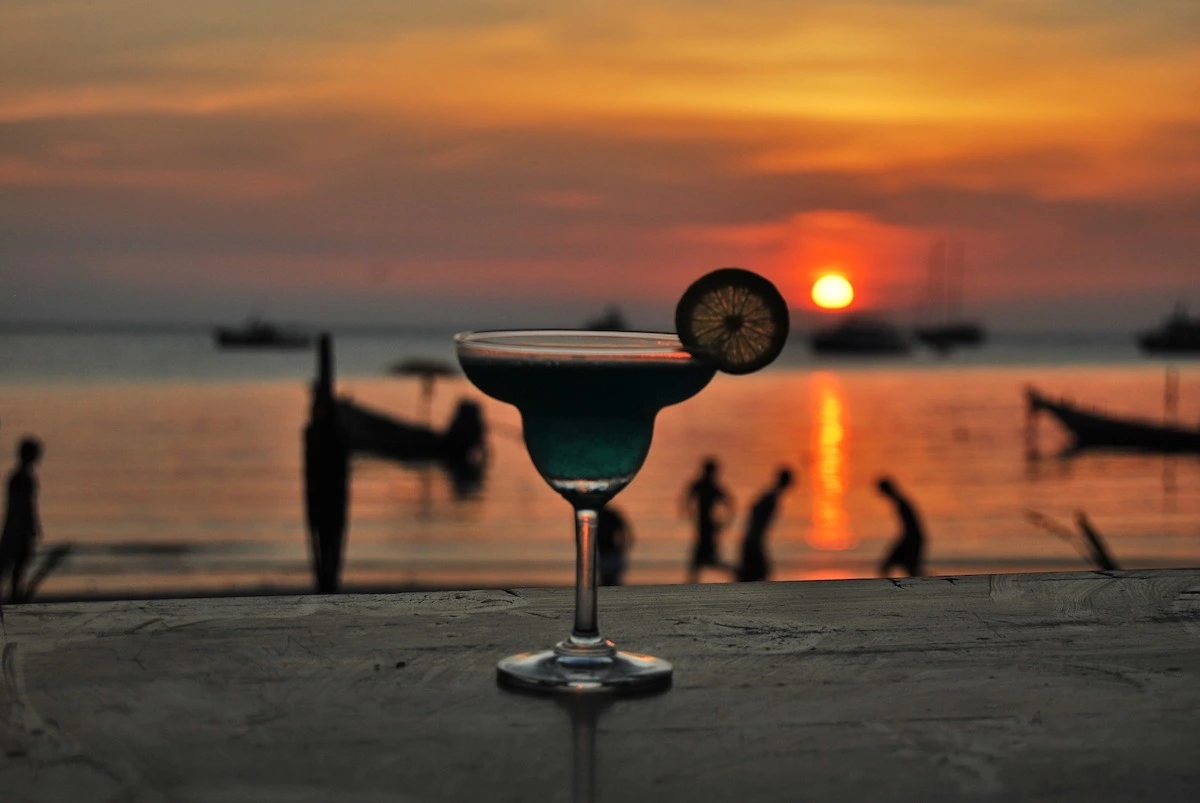 Cocktail bar Volsonis, Town of Krk
Cocktail bar Volsonis is located underground of up until recently forgotten almost 2000 years old Roman ruins. In the heart of town of Krk. The ambiance is spiced up by the warm atmosphere, Roman ruins, candles, trees, ivy, torches… You will feel like you are in an another world. Besides drinks, they also serve food and organize various events and live performances.
Beach bar Casa del Padrone, Town of Krk
Beach bar Casa del Padrone in Krk has a wide offer and possibility of organizing events like bachelor and bachelorette parties, birthdays, weddings and other social events, just by the sea.
Here you can stumble upon themed after beach parties with modern music, cheery atmosphere, delicious cocktails, and all that on a beautiful beach overlooking the Košljun islet and the Punat marina.
Café bar Vanilla, Punat
Café bar Vanilla is located in the centre of Punat. During the week it is a regular café bar, and on weekends they organize parties.
Night club Onyx, Punat
Night club Onyx in Punat offers you a mix of domestic and foreign music with a DJ, but also live performances of local bands. If you're looking for a good time and a crazy atmosphere, definitely visit Onyx.
Entertaining summer events on the island of Krk
If you prefer entertainment in the open, you can attend one of many festivals and fisherman festivities.
Fisherman festivities
The most popular way of keeping the tradition in small places is through organizing fisherman's festivities. They are mostly followed by a musical programme, fun activities for all generations and of course, a gastronomic offer enthusing all the visitors. Fisherman's festivities will be taking place almost every weekend in different locations on the island of Krk.
St. Lawrence traditional fair
St. Lawrence fair is a traditional fair held every year in August, and throughout the 3 days of the weekend it attracts more than 60 000 domestic and foreign visitors thanks to its diverse and rich programme. The fair was first held in 1524 when traders from all over Europe would come to Krk with ships full of different goods, a place where different cultures and habits blended together, where acquaintances and friendships were made, which is carved into every street, every corner of the island to this day. The accent of St. Lawrence fair is not only to revive the past but to connect history, tradition and modernity in the best possible way so that many domestic and foreign guests can enjoy an event that is the backbone of the island's brand.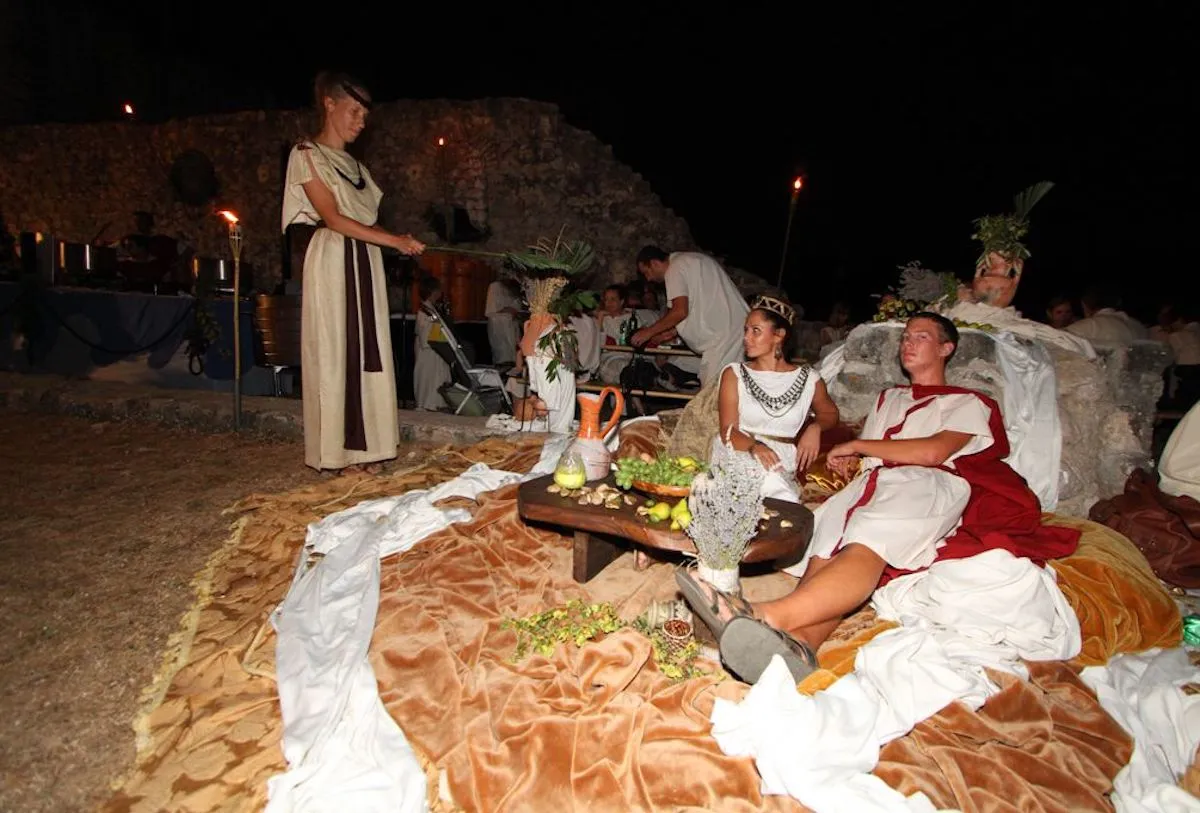 There are also numerous concerts, brass music nights and a beer festival in Malinska, Acoustic Baška Summer Night, international folklore festival in Krk, Punat nights in Punat and many other events where everybody can find something that suits them.
From June 19th to June 25th of this year Krk Music Fest & Food Truck Festival will be held. You will be able to enjoy street food specialities from all over the world, as well as many musical and dancing events in multiple town locations.
This is just a small part of what you can expect from the summer nightlife on the island of Krk. You surely won't be missing entertainment, tradition and activities. Relax and enjoy summer nights on the island of Krk that will not disappoint you.